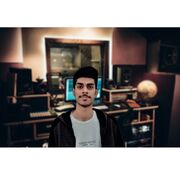 Jayesh Choudhari better known as Ravevx , is an electronic music producer based in India.
Music Career:
Ravevx became interested in music at the age of 15 , through video tutorials, he produced his first songs.
And at age 19 he made his first official publication called Eclipse in November of 2019 and was released on the
label Indiefy Records . Ravevx Rise to fame in December of 2020 thanks to his release Sin City which was listed
on Spinnin Records and gained worldwide Recognition. Hardwell, Martin Garrix inspired him to Make Electronic Music.
Musical Styles:
Ravevx's style can be classified into different subgenres of House music. He describes his starting
style as Influenced By Hardwell was Bigroom House, Ravevx started his music career with bigroom house.
Between 2019 and 2020, he developed his style more commercially and over time his productions were
increasingly based on a mix of Electro House . With the release of the single "Memories" in 2020, he
published an electro house song that corresponded to the classical progressive house. At the mids of
2020, he joined the growing EDM genre and increased his talent in the area of production with singles
like "Sin City" and "Memories", later he established himself permanently in progressive house.
Equipment
In his studio, he works with sennheiser hd 200 pro, Fruity loops Studio , Logictech Z150 , Casio midi controller,
Behringer U-phoria UM2. reFX Nexus 2 And Sylenth 1 are his favourite plugins. On 20 december 2020 he published
a soundset for the synthesizer software Sylenth1.
Tv shows:
Science Vs Introverts ( TV Show 2020 )
Science vs introverts is a talk show Directed, hosted and produced
by Ravevx, show on General Science and Planetary science, that airs weekly on Global Platforms Worldwide. In the
show, Ravevx discusses scientific topics through one-on-one interviews and panel discussions. He Founded this show
in December 2020 and sucessfully Premiered the series on December 27, 2020. For this Show, Ravevx is listed on
IMDb and has been credited as Writer, director and Producer